IELTS Speaking Test
On this page, you will learn about the IELTS Speaking Test Format.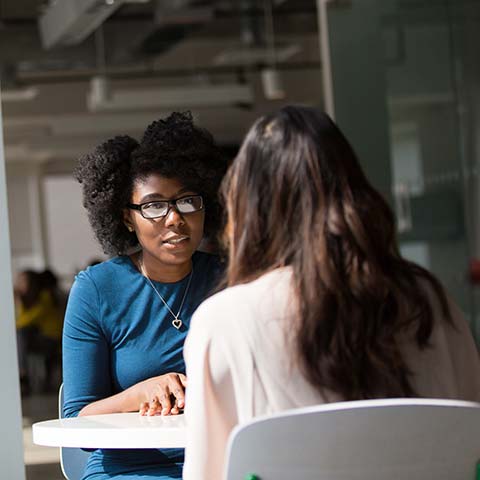 We have provided you with:
IELTS Speaking Test Format
The speaking test consists of an interview between you and an examiner. It will last between 11 and 14 minutes and is divided into three parts.
Note! IELTS Speaking Test is the same for both the Academic and General Training module.
Part 1
4-5 minutes
This part is about yourself, home, work, studies, job, your particular interest, sport, hobby, past time, future plans and so on.
See more

→
Part 2
3-4 minutes
You will be given a cue card with a task and asked to talk on a particular topic. You will be given a pencil and paper to make some notes and you will have one minute to prepare before speaking at length, for between 1-2 minutes.
This is how the task prompt you are given usually looks like:
Describe a time you visited a friend's home for a special reason.
You should say:
when you went
who you visited
what you did there
and explain why you visited your friend's home
See more

→
Part 3
4-5 minutes
You and the examiner will engage in a discussion of more abstract concepts and issues which will be linked to the topic you discussed in Part 2.
See more

→
SPEAKING RESOURCES