IELTS Agree / Disagree Essay Sample (Corrected)
Medical procedures for cosmetic purposes should not be allowed.
Do you agree or disagree?
Due to a rapid development in technology, medical procedures for cosmetic purposes have become more and more popular. However, abetter and easily affordable cosmetic (surgeries) surgical operations have made people todiscuss whether this should be allowed or not.
On the one hand, it is difficult to draw a line between what is a reasonable medical condition to have anaccess to cosmetic surgery and what is not. As of current regulations, it depends on athe person itself. To debate (over) whether governments should restrict people from access to cosmetic surgery seems quite nonsenseical. Instead of debating, there is a strong need to educate people to be more aware aboutof the possible consequences that plastic surgery may have. Moreover, it is important to make people toconsider whether plastic surgery is still inevitablereally necessary in their cases. If a person decides to have athe surgery, the real need for this may become questionable when the surgery is only intended to make a person's appearance to be in abetter accordance with beauty standards.
On the other hand, prohibiting medical procedures for cosmetic purposes according to the (fact) view that people are willing to have it too easily and unreasonably would be very unfair against people who really are in serious need of surgery. For instance, there are many people who have gotbeen burnt by flames in their life. Good examples are firemen who may have saved thousands of lives in their career. Therefore, giving these people anaccess to cosmetic surgery is absolutely (understood) justifiable.
In conclusion, although there are people who may want to forbid cosmetic surgeries, I personally find this to be unreasonable. Instead of prohibiting it, we should rather riseraise peoples' awareness of cosmetic surgeries and its possible consequences. Hopefully, itthis would make people tohighlyseriously consider whether having cosmetic surgery is still necessary (in) for their particular condition.
(304 words)
7.0
Band Score Estimate
(prior to corrections)
Brief comments:
He made/let me do it. Not 'He made/let me

to

do it'
Rise + no object. 'prices rose last year'
Raise + object. 'raise your hand'
Want to send your own essay for evaluation?
➤
Send your tasks to an IELTS teacher today!
➤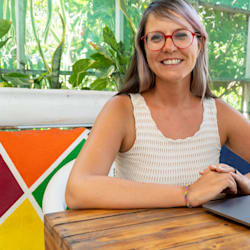 "I have 7+ years of IELTS teaching experience. I will correct your grammar and give suggestions for more appropriate word use. I will give you tips on how to answer the question in the way the IELTS examiners expect."

— Claudia, IELTS teacher from the UK