IELTS Writing Task 2: Essay
In IELTS Writing Task 2, you need to write an essay in response to a point of view, an argument or a problem on a given topic. The essay has to be formal or semi-formal in style and at least 250 words.
Here is an example how the writing task prompt looks like:
WRITING TASK 2
You should spend about 40 minutes on this task.
Write about the following topic:
Some people think that one should retire at the age of 60 or 65. Others say that people should be allowed to work for as long as they want to.
What is your opinion about this?
Give reasons for your answer and include any relevant examples from your own knowledge or experience.
Write at least 250 words.
Sample answer

→
How to write an essay for IELTS Writing Task 2?
You must start by spending some time reading the instructions. It is very important that you fully understand what you are asked to do.
You should spend at least 2 minutes planning your essay: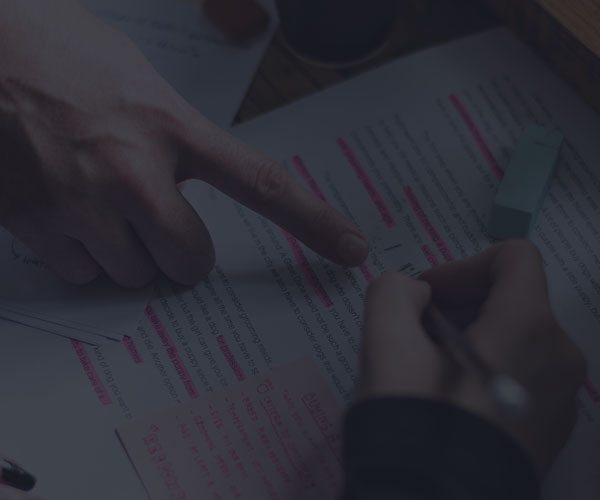 Read the instructions thoroughly
Brainstorm, write down the main keywords and ideas
Introduction: paraphrase the topic
Essay body: organise your essay into 2–3 body paragraphs, develop your ideas, add supporting points and provide examples
Conclusion: sum up what you have written and make sure you do not introduce new ideas and thoughts that you have not covered in your essay
Use cohesive devices to link your ideas.
See also: 5 Tips on How To Write an IELTS Essay
How is IELTS Writing Task 2 scored?
IELTS Writing Task 2 gives you 2/3 of your total writing score, whereas Task 1 is worth 1/3 of your score. Hence the recommended time for both tasks: for Task 1 it is 20 minutes, for Task 2 it is 40 minutes.
Your essay will be evaluated on the four marking criteria:
Task achievement
Coherence and cohesion
Lexical resource
Grammatical range and accuracy
Each criterion gives 25% of your total score for the task.
For more detailed information, see How IELTS Writing Task 2 Is Checked.
See also: IELTS Writing Task 2 band descriptors.
IELTS Writing Task 2 – Academic vs General
What is the difference?
There is no significant difference between the IELTS Writing Task 2 Academic or General module in terms of the format.
The tasks are both evaluated on the same four marking criteria and candidates are required to write at least 250 words.
Even though the task format is the same, the IELTS Academic and General test candidates will not be given the same writing task prompt. In other words, if you take the IELTS General test, you will not get the same essay topic in IELTS Writing Task 2 as those who are taking the Academic module.
The main difference between the two test modules is that the IELTS General Training essay topics are often a little bit easier.
Essay topics from Cambridge IELTS 8 book
To illustrate the difference in the level of difficulty, see the following IELTS Writing Task 2 prompts from Cambridge IELTS 8 book:
Writing Task 2 Academic
Increasing the price of petrol is the best way to solve growing traffic and pollution problems.
To what extent do you agree or disagree?
What other measures do you think might be effective?
Writing Task 2 General
Today more people are travelling than ever before.
Why is this the case?
What are the benefits of travelling for the traveller?
VS
As it can be seen from the comparison, the IELTS General Training topic is more general and relatively easier, whereas the Academic one is more specific.
IELTS ESSAY SAMPLES