In IELTS Speaking Part 2, you may be asked to talk about your experiences with food and cooking. From trying a new dish to learning how to cook a new cuisine, these topics offer a great opportunity to showcase your vocabulary and fluency in English.
On this page, we will explore some common food and cooking topics for IELTS Speaking Part 2 and provide sample answers to guide you in your preparation.
Food/Cooking: IELTS Speaking Part 2 Questions & Sample Answers
Describe a time when you experienced a new food for the first time.
You should say:
what the food was
where and when you tried it
how it tasted
and explain whether or not you would try it again.
Sample Answer:
I remember the first time I tried sushi. It was about three years ago at a Japanese restaurant near my home. I ordered a type of sushi called salmon sashimi. At first, I was hesitant to try it because I had never eaten raw fish before. However, I was pleasantly surprised by how good it tasted! The fish was fresh and flavorful, and I enjoyed it immensely. That night, I also tried a few other types of sushi and enjoyed them all. Overall, the dish was light and refreshing. Since then, I have tried many different sushi rolls and sashimi and have discovered some that I like more than others. I will definitely continue to explore different types of sashimi in the future.
Describe a dish or cuisine that you would like to learn how to cook.
You should say:
what the dish or cuisine is
why you want to learn how to cook it
where you would learn how to cook it
and explain how you think learning to cook this dish or cuisine could benefit you.
Sample Answer:
There are many dishes that I would like to learn how to cook, but one that stands out to me is Thai curry. I love the combination of flavours in Thai cuisine, and curry is one of my favourite dishes. I've tried making it at home before, but I haven't been able to get it quite right. I want to learn how to make it so that I can enjoy it whenever I want without having to order takeout. I would prefer to learn how to cook Thai curry by taking a cooking class, but to be honest, I have not decided yet. Learning how to cook Thai curry would benefit me in several ways. First of all, it would allow me to enjoy one of my favourite dishes at home, which would save me money and be more convenient. Additionally, I think that learning how to cook Thai curry would be a fun and rewarding experience that would allow me to develop new skills.
See also: Most Common IELTS Speaking Part 2 Topics & Cue Cards with Answers.
Improve your English speaking skills for IELTS with professional help!
Teacher recommended by IELTS Leader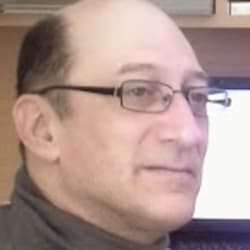 "I'm an active IELTS instructor with 10+ years experience and currently work in an IELTS Centre. I will help you improve your IELTS speaking band score through online classes using Zoom. I will also provide you with your band as well as suggestions on how to improve your score."

— Lester, IELTS teacher from the UK