IELTS Speaking Part 1 – Topics, Questions & Samples
In IELTS Speaking Part 1, you will be asked questions about yourself, such as home, work, studies, job, your particular interest, sport, hobby, past time, future plans and so on, and this part will last about 4-5 minutes.
IELTS Speaking Part 1: Introductory Questions
In the first part of the IELTS Speaking Test, the examiner wants you to feel as relaxed as possible and therefore he or she will ask you general questions about yourself.
The examiner is very likely to ask you if you work or whether you are a student, and then other questions depending on your answer. For example:
Are you still at school / a student / or do you have a job?

School / College:

Talk about your studies, your plans and why you are doing IELTS

Job:

What do you do? Is it a temporary or part of a career? How long have you been doing it? What are your plans and why are you doing IELTS?

How long have you had this job?

SAMPLE ANSWER

Well, I started working there about eight months ago and I'm hoping to continue with it until I go to university. I want to go and study in Britain which is why I'm taking this exam. I have applied for a course at London University.

TIPS
Try to give a fuller answer, not just 'I am a security guard in a shop'.
Give an answer using different tenses and verb forms.
IELTS Speaking Part 1: General Questions
After one or two biographical questions the examiner is likely to ask you a general question or two about almost any everyday subject. For example:
What's your favourite place to relax at your home?
Have you ever cooked a meal for a lot of people?
Are you planning to watch any movies in the near future?
SAMPLE ANSWERS
Oh, definitely the balcony in summer because, if it's a warm day, I really enjoy sitting out there in the fresh air reading a book or sunbathing.
Yes, lots of times. I love cooking for other people. Recently I made a big dinner for some of my friends from college. Actually, it was all traditional food and everyone said they really liked it.
Well, let me think! Ah yes! I've heard about a new Christopher Nolan movie coming out soon. I read a great review of it, so I'd really like to see that. I've seen most of his movies already. In fact, I go to the cinema quite a lot.
TIPS
Don't be surprised if the question is a bit strange and out of context.
Give reasons in your answer. Explain why.
Want to know your IELTS speaking score?
Teacher recommended by IELTS Leader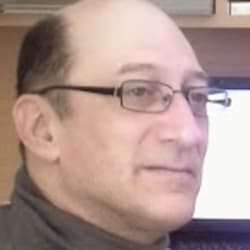 "I'm an active IELTS instructor with 10+ years experience and currently work in an IELTS Centre. I will help you improve your IELTS speaking band score through online classes using Zoom. I will also provide you with your band as well as suggestions on how to improve your score."

— Lester, IELTS teacher from the UK
IELTS Speaking Part 1: Topics, Questions & Samples
Here we have listed some of the most common topics along with the examiner's questions you are likely to encounter in the IELTS Speaking Part 1. The answers that we have provided use lots of useful grammar structures and tenses the examiner is looking for while you speak.
Learning English
What are your main reasons for learning English?

I work as a ...
I am learning English because ...
I have been learning English since ... and by the time I left school I had become quite good at it, so ...

Which aspect of learning English do you find the hardest?

I used to find ... the hardest but nowadays ... I find that much easier
It's difficult to say but if I had to choose one thing I'd say ...ing because ...
Actually, I wish I had ...

What do you need to do to help you pass the exam?

Well, according to my teacher I have to / need to / should ... which is why we have ...
I also think I ought to ...
And it might be better if I did more ...
Free-time activities
What do you enjoy doing in your free time?

I love being outside, so I enjoy walking
Another thing I like doing in summer is ...
Of course I can't do that in winter, so then ...
However, being a busy person/mother, I'm limited in how much time I have for ...
If I had more time, I would ...

How important is sport and fitness in your life?

Being a footballer means ...
Not being a sports person means ...
However, I do believe that ...
I usually go to the gym ... , but at the moment I am not doing ...
If one eats well and one has a healthy lifestyle, I don't believe that one needs to ...

Do you like spending time alone?

I don't mind being on my own, but ...
I love / can't stand being alone, but ...
After being with people all day ...
Having a young child means that ...
I would rather have some company ...
One of the best things about being ...
Travel and holidays
What is one of the most interesting places you have visited?

In 2017 I went to ...
I had never been ... before
The ... was really amazing/lovely
What I liked most were the ...
However, there was a downside ...
If I have the chance, I'll go again ...

Do you prefer going on holiday with family or friends?

Being a mother and a wife I obviously ...
However, if I had the time and money ...
I would love to ...
Last year I went ...
I have been planning to ...
The best option for me is ...

Where would you most like to go to?

There are so many places where I would love to go. If I had to choose one, it would be ... because ...
I have read so much about ... and a friend went there ...
House and home
What do you most enjoy about living where you do?

My house is situated ...
It faces south which means ...
It is very convenient for shopping ...
The thing I most like about the area/house is being near the sea. Having shops nearby is another big plus

If you could afford your ideal home, what would it be like?

It would/wouldn't be very different to ...
It would have ...
It would have to be near ...
Actually, I'm not a great believer in ideal homes
For me, what counts the most is the happiness of ...
I would far rather spend the money on ... than ...

Would you ever consider living abroad?

Well, actually I am planning to ... which is why I am doing the exam
It's difficult to imagine having that opportunity but if I did I would ...
It would of course depend on the circumstances
If I could ... then I would be happy to ... but if I had to ...
The past
What were you doing this time yesterday?

Now then, let me think. It's half past two. Oh, yes ...
I was ...ing ...
I had been ...ing all morning
I had just stopped for a break and ...

What are some of your earliest childhood memories?

When I was quite young I used to ...
My friends and I would often go ...
Once when we were playing with a ball ... happened
Another thing I remember was ...ing

What have been some of the happiest moments in your life?

That's a difficult one!
There have/haven't been many
Perhaps one of the happiest was the day I ...
A time which I remember with a great fondness ...
Future plans
What are you most looking forward to doing in the next few months?

In December I am going to ... which should be great
It's my birthday soon and I am having ...
Actually, there isn't much to look forward to in winter
I'm just longing for summer again
At this time of year, there are only small pleasures, like ...
Well, this time next month I'll be lying on a beach in ...
Useful Phrases for IELTS Speaking Part 1
Here we have listed some phrases that are worthwhile to practice for IELTS speaking. You can use them, for example, if you need more time for thinking or don't understand the examiner's question. If you show you can use this language effectively in your sentences, the examiner will give you more points.
Delaying phrases to give time for thinking
Well, let's see ...
Well, let me think ...
Well, I suppose that the ...
According to my teacher/colleague the ...
Actually, ...
As far as possible I ... although ...
Generally speaking ... ; however, ...
It depends a lot on ...
It depends whether it is summer or winter
Asking for clarification
I beg your pardon, but could you repeat your question, please?
I'm sorry but I didn't catch what you said
Sorry, what do you mean by ' ... '?
By ' ... ' do you mean ' ... '?
By 'place' are you referring to a city or country?
Avoid being silent because you are wasting your limited time.
You are allowed to ask the examiner what he/she means and if you use correctly formed questions like the above, you will get credit for it. So, be sure to learn these ready for use.
Speaking Part 2

→
SPEAKING RESOURCES