In IELTS Speaking Part 2, you may be asked to talk about your shopping experiences, such as a memorable shopping trip, your favorite store, or a product you researched before buying.
Here, we have provided sample questions and answers related to the shopping topic to help you prepare for your IELTS Speaking exam. So, let's dive in!
Shopping: IELTS Speaking Part 2 Questions & Sample Answers
Describe a shopping experience that you enjoyed.
You should say:
where you went shopping
what you bought
what made who you were with
and explain why you enjoyed this shopping experience.
Sample Answer:
I recently had a great shopping experience at a local boutique with my best friend. We went to a boutique called "Le Chic" in downtown. I was looking for a dress to wear for an upcoming wedding, and my friend was looking for a new handbag. I ended up finding a dress that was perfect for the wedding. While I was trying on dresses, my friend found a beautiful leather handbag that she loved. The sales associate was really helpful and friendly, which made the experience even better. I enjoyed this shopping experience because the boutique had a great selection of clothes and accessories, the atmosphere was cosy and welcoming, and I got to spend quality time with my best friend.
Describe a shopping mall that you have visited.
You should say:
where the mall is located
what stores are in the mall
what you like about the mall
and explain why you would or wouldn't recommend this mall to others.
Sample Answer:
I recently visited the Mall of America in Bloomington, Minnesota. It's a massive mall with over 500 stores spread across four floors. They have everything from high-end designer brands to more affordable stores like H&M. What I like most about this mall is the variety of stores and the fact that there's something for everyone. They also have a ton of restaurants and entertainment options, like an aquarium and an indoor amusement park. I would definitely recommend this mall to others, especially if you're looking for a fun day out with friends or family. However, it can get quite crowded, so be prepared for a lot of people if you decide to go.
Describe a product that you researched before buying.
You should say:
what the product was
why you needed it
how you researched it
and explain whether or not you were satisfied with your purchase.
Sample Answer:
I recently researched and bought a new pair of running shoes. As an avid runner, I needed a high-quality pair of shoes that could provide both comfort and support. To research the best options, I started by reading reviews online from other runners. I also visited several sports stores to try on different brands and styles of shoes. I asked the sales associates for their recommendations and compared the features and prices of each option. Ultimately, I decided on a pair of Nike running shoes. They were a bit more expensive than other brands I considered, but the quality and comfort of the shoes were worth the investment. Overall, I am very satisfied with my purchase and would recommend them to other runners.
See also: Most Common IELTS Speaking Part 2 Topics & Cue Cards with Answers.
Improve your English speaking skills for IELTS with professional help!
Teacher recommended by IELTS Leader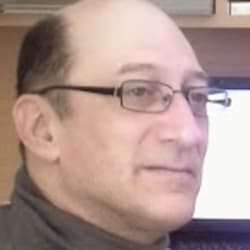 "I'm an active IELTS instructor with 10+ years experience and currently work in an IELTS Centre. I will help you improve your IELTS speaking band score through online classes using Zoom. I will also provide you with your band as well as suggestions on how to improve your score."

— Lester, IELTS teacher from the UK