In IELTS Speaking Part 2, one of the common topics is travel. In this section, you are expected to describe places you have visited or holidays you have spent. It is essential to be well-prepared to impress the examiners with your language proficiency and storytelling abilities.
We have provided sample answers to popular travel-related cue cards, such as describing a special place you have visited, recommending a must-see destination, and sharing a memorable trip with your family.
Travel: IELTS Speaking Part 2 Questions & Sample Answers
Describe a place you have visited that is special to you.
You should say:
where the place is located
what you did there
how you felt when you were there
and explain how this place holds a special meaning for you
Sample Answer:
One of the most memorable places that I have visited is The Eiffel Tower in Paris. It is an iconic landmark located in the heart of the city. During my visit, I took an elevator to the top of the tower during the day and at night, and it was an incredible experience. The view of Paris from above was beautiful during the day, and at night the tower was lit up, creating a magical sight. I felt a sense of awe and wonder as I stood there taking in the beauty of Paris. This place holds a special meaning for me as it taught me the importance of exploring new places and experiencing different cultures.
Describe a place to visit that you believe everyone should see.
You should say:
where the place is located
what you did there
what the highlight of your trip was
and explain why you would recommend this place to others
Sample Answer:
One place that I highly recommend visiting is the Grand Canyon in Arizona, USA. It is a natural wonder of the world, and the views are truly unforgettable. During my visit, I hiked along the rim of the canyon and was blown away by the stunning panoramic views. The highlight of my trip was watching the sunset over the canyon – the colors were absolutely breathtaking. I strongly encourage others to visit the Grand Canyon as it is a unique destination that offers unparalleled natural beauty and a chance to experience one of the world's most awe-inspiring wonders.
Describe a trip that you took with your family.
You should say:
who you traveled with
where you went
what you did together
and describe what you learnt from this experience
Sample Answer:
Last summer, I went on a family vacation to Yellowstone National Park with my parents, sister, and her kids. We spent a week exploring the park, hiking, seeing geysers, and visiting Old Faithful. It was a great bonding experience for all of us, and we learned a lot about nature and conservation, and how to work together as a team to plan activities and make decisions. Overall, it created lasting memories and brought our family closer together.
See also: Most Common IELTS Speaking Part 2 Topics & Cue Cards with Answers.
Improve your English speaking skills for IELTS with professional help!
Teacher recommended by IELTS Leader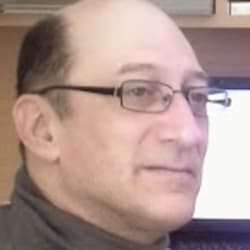 "I'm an active IELTS instructor with 10+ years experience and currently work in an IELTS Centre. I will help you improve your IELTS speaking band score through online classes using Zoom. I will also provide you with your band as well as suggestions on how to improve your score."

— Lester, IELTS teacher from the UK